"Malcolm and his team are not just keeping pace with our plans, they have brought some innovative shop floor ideas to the table and are contributing to our growth rather than just keeping pace…"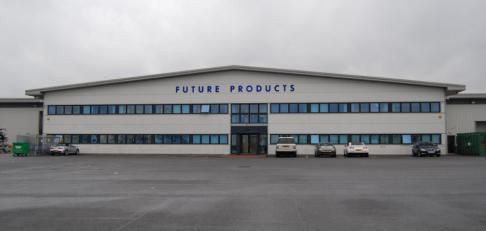 One of the most recent success stories for Clear Thinking has been an installation at Future Products, based in Mansfield. Future Products are a company that make frames and sealed units and distribute them all over England and Scotland. Like all businesses in the current economic climate, they are always looking to make savings on materials and already use some sophisticated window framing software from First Degree Software. The software they were using for their glass department, however, wasn't designed from the ground up for glass companies and wasn't as functional for their business as the framing software.
So they approached Clear Thinking who visited them and helped measure their current waste, and then proved the savings they could provide, based on their unique optimisation method. 'Straightaway, this justified the project for us and how the system was clearly going to pay for itself in a very short period of time,' says Stuart Bower, Technical Manager at Future Products.
'A few weeks later and the system was up and running, automatically accepting glass specifications from the Window Designer program, and also recognising the Georgian Bar layouts without re-keying, so there is no need to employ someone to layout the Georgian, as this has already been done at the window design stage.'
After the first week of using Glass Office the glass cutters began to complain that they had no off-cuts to cut remakes out of. 'This was music to our ears,' says Stuart. 'Before Glass Office and Clear Thinking, we had been inundated with off-cuts cluttering up the place, but now with our new sophisticated batching, we only get one off-cut per day of each substance, and if there are no remakes to cut, then this piece can be used first on the next day.'
Stuart continues, 'The system has paid for itself in about half the time that Clear Thinking promised and we're over the moon with the results. We also know the software system has scope to take us forward as we grow and we won't outgrow it as it can output to all the major table brands and help us with furnace bed loading, and interface to the Georgian bar slitting on a Super Spacer robot – so as we purchase each new piece of equipment, we know we can just add the new software module as we need it.'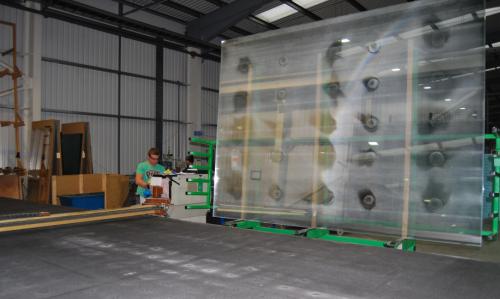 Glass cutting
'Malcolm and his team are not just keeping pace with our plans, they have brought some innovative shop floor ideas to the table and are contributing to our growth rather than just keeping pace. We realise that these aren't just office bound ideas people, they were very happy to get down onto the shop floor and show us how we could improve things in our factory. Their vast experience on hundreds of other glass businesses meant that the knowledge they've gained over the last two or three decades could be quickly used to help our flow of work through the glass shop.'
Stuart concludes, 'At our first review meeting, we were pleasantly surprised that we didn't have a snagging list of things that hadn't been completed from the installation. We were happy with everything that they'd done – Clear Thinking did all that they claimed and more. The system is now making a significant monthly contribution to our bottom line which is after all why we bought it. We're now a very happy customer!'
Article first appeared in Glass Times