Low Tack Laser Labels
Our laser labels are of the highest standard and are a low tack, peelable version for easy removal from glass (or profile). If you want to try before you buy, we're happy to send out free samples. Please telephone 01273 570857 or email us.
We supply 3 different sizes of white label as standard as follows and we offer a discount for
bulk purchases:
137mm x 97mm, 4 labels to a page, boxed in 2000 labels per box*
99.1mm x 93.1mm, 6 labels to a page, boxed in 3000 labels per box
99.1mm x 38.1mm, 14 labels to a page, boxed in 7000 labels per box
*these labels have a detachable strip which can be stuck on the edge of the unit. See below for an example and explanation of the type of information that can be printed on these labels.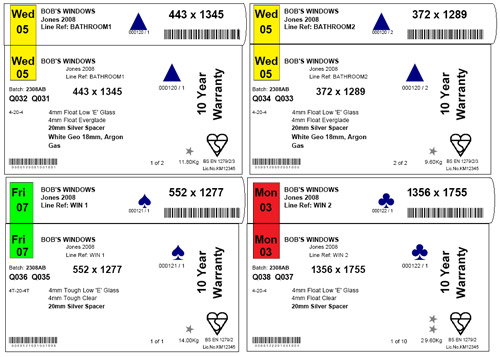 Click image to enlarge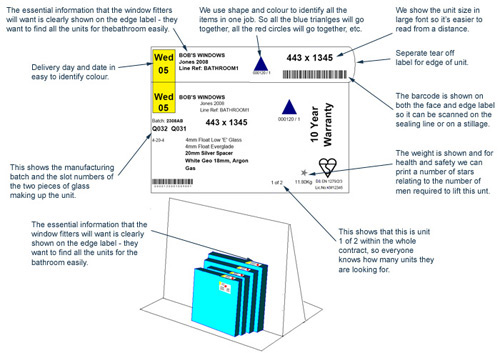 Click image to enlarge
For a detailed explanation of what our software can do for a variety of label styles click here