Glaziers
Glass Office was originally designed with glaziers in mind and we have concentrated on building the most user friendly user interface on the market today.
Everyone in business needs orders. A Glass Office order can start life in several ways, it can by typed in, it can have been a previously entered quote, it may be copied from another job, or it can be imported electronically from another system – removing the need for re-typing.
For glaziers, most jobs will start life as a quote, This can be presented to the customer in several ways, it can be on headed stationery as a un-itemised single price, or invoice style paper with itemised line items. The quote can be generated on the basis of a tariff of prices for each customer, or on the basis of the sales person experience. The job price can be overridden, based on the survey of the site (to allow for access problems, for example). In this way Glass Office is working with you, not against you, so you don't have to lose your expertise to quote jobs in Glass Office.
When the customer confirms his order, the quote can be copied automatically to an order, then there will inevitably be amendments to the order, (so the quantities of items may change, the sizes may change, there may be additions and deletions of various lines of the order). Next, an order acknowledgement can be sent to the customer for his signature and approval. If there are accompanying drawings (DXF CAD images) these can sent to the customer. All of the above can be done by email, as well as traditional post.
When the signed order acknowledgement is received back from the customer, the job can be scheduled for production, and purchase orders for bought in items can be made. Some glaziers will chose to buy in all double glazed products, but cut their own single glass, and may have a straight line edger, but not a polisher. So at this stage, they can issue purchase orders to a variety of suppliers, from the one sales order. All of these purchase orders (eg. 1 order for 5 sealed units, 1 order for a bevelled mirror, 1 order for a large piece of toughened for a balustrade, and 1 for a loose catflap), are 'tied' to the sales order, so you can see what has been received against the order so far.
Works instructions can be generated for the shop-floor for either all items, or just the few products that will be manufactured, rather than bought in. If you make a variety of products, (eg. 4mm single and 10mm toughened), then they can be split into different works instructions for different areas of the factory, they can start production at different times, and have different routes through the factory.
Using the Glass Office projects option, a glazier may choose to add extra information to the Glass Office database, for example –
if you are in the commercial field, you could keep a record of the architect involved and the main contractors details, and the contract dates.
if you are in the emergency glazing market, you could keep a time that the site was boarded up and a time to return to glaze it, and a police crime number, the details of the landlord and the insurance company.
if you service the domestic market, you may want to keep details of the glazing team that serviced that job, landlords details, insurance company and the broker's information.
Although, not always a requirement for glaziers, labels can be printed for the items to be delivered, and glazier's job sheet  can be printed for the glaziers who are working on site. Glass Office can also produce a satisfaction note for the customer to sign off.
All of the paperwork generated above can be scanned back into Glass Office, so that you have a permanent record of what was done and you won't, therefore, need to keep masses of paper records, which are difficult to search through.
Glass Office has the ability with it's filter to search, so you can find any piece of glass or unit with minimal information, for example, find any Diamond Leaded Units we supplied during the last 6 months that are 500 x 700 +/- 50mm. This, combined with scanning of documents, will make it easy to find old orders, and will reduce the amount of time and space needed to keep old printed records.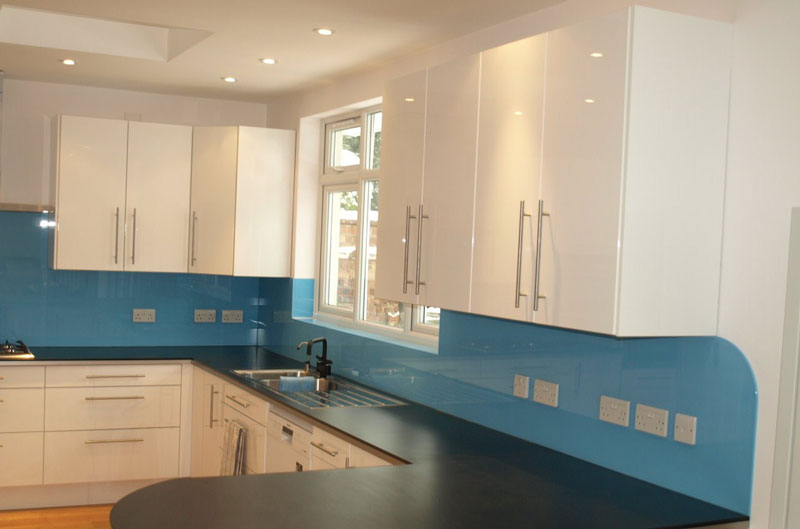 Glazier customer case studies
SOFTWARE FOR GLASSWe've recently launched a new Glass Office option "Vehicle Loading Monitor" to help you to scan items onto your vans and make sure nothing gets missed.  The loading monitor uses the existing barcoding module and shows the progress of the loading...
read more