"We feel that we've got real value for money from Clear Thinking and are very pleased with the system, in particular their willingness to listen to our particular requirements and accommodate them within the software"
Glass Services Ltd. is a long established double glazing unit manufacturer and glass processing company based in Ashford in Kent. Tracing its roots back to the 1920's when a relative was an indentured ecclesiastical lead light maker, the image here shows the vehicle and method of transporting the glass then, which has long since been abandoned due to Health & Safety! The family tradition being maintained to this day with its two Directors, Ross and Bryan Williams, each respectively having a son and daughter working in the business, the current management has a combined knowledge of over 100 years in the industry.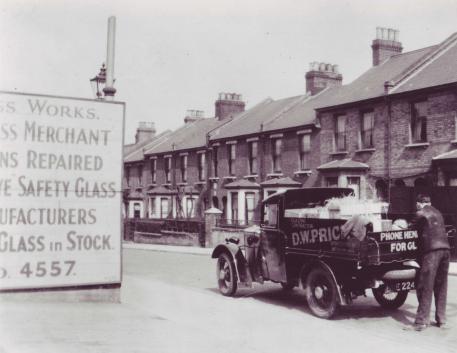 The Directors say, "Like all businesses we don't have an infinite budget and we calculated the two projects we would undertake in 2010 to give us the best return on our investment, were an extension to our factory, increasing our floor area by 20% and to implement a new software system.
We had long felt processors had been neglected by the glass software sector. We are not the kind of company to rush headlong into things, so we did our homework thoroughly and after requesting demonstrations from all of the major UK software houses, we felt the most comfortable with Clear Thinking Software. We were pleased to have our initial concerns about the suitability for processors dispelled by them, most of the functionality we required was already within their standard program, and they were very willing to add new aspects to it, to suit our business, and in fact made a few suggestions that helped us from their experience with their other processing installations.
We felt it essential to build the system methodically from the ground up so we would understand the major elements of the system, be able to maintain it, alter things ourselves and be in control of our own destiny. Clear Thinking helped us do this by providing training over a few months as and when we needed, so we scheduled this around our normal day to day activities. We feel this approach has paid dividends as we now have full control of the software within our own business.
It was a pre-requisite of the new software not to lose any of our current sales analysis and to enhance the costing of individual estimates. It is possible with Clear Thinking to be confident all costs are both accurate and complete, which means when we estimate, we know exactly how much margin there is in any item of the estimate, and we ensure every aspect of an estimated item (eg. drilling, notching, polishing, etc) is viable in its own right and the margin is good. We also need to know that each estimate is not masking a poor margin or a loss on another activity, so we are trying to win on both the swings and the roundabouts!"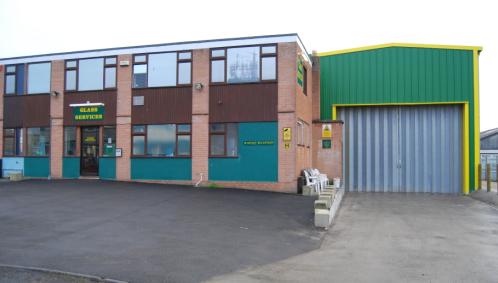 "Like many of our contemporaries, we operate in a business needing fast, accurate estimates which our customers can clearly understand. We need to know exactly how profitable each one is, based on volume and type of customer, so the system can provide the same estimate for retail, trade or commercial with different rates, discounts and mark ups we have already pre-determined. In the current economic climate of increasing costs and overheads, we also need to know how close to the bone we can go, so if there is a job we would love to get, we are never at the risk of unknowingly estimating work at a loss. The system will only let certain levels of operator discount to a certain point, below which they have to escalate the request to a senior manager within the business with the authority to sanction that discount. This means the system takes care of maintaining our day to day margins and the managers can zoom in, when required, on larger projects needing their attention and expertise, without spending a lot of time getting drawn into the costing of a small order for a retail customer.
Bryan Williams concludes, "We feel that we've got real value for money from Clear Thinking and are very pleased with the system, in particular their willingness to listen to our particular requirements and accommodate them within the software. This has justified our choice of choosing them as our software provider."
Article first appeared in Glass Times – March 2011