Safeguard invest in their future
Safeguard Glazing Supplies Ltd, based in 2 sites – Stamford in Lincolnshire and Peterborough in Cambridgeshire – was established in 1995 and has been quietly growing and carving out a niche for itself as one of the industrys most respected organisations supplying and installing process work and double glazing all over East Anglia and the East Midlands. Safeguard are also long standing members of the Glass and Glazing Federation.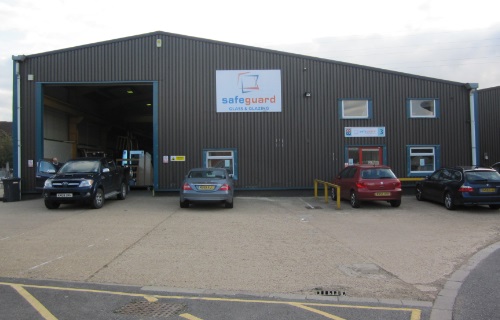 The Safeguard name has become synonymous with quality in the region, with a core glass merchant business, they supply the local domestic market with products as diverse as horticultural glass, glass table tops, glass shower screens, mirrors, double glazed units – in fact, any flat glass product. At the other end of the spectrum Safeguard also manufacture premium quality double and triple glazed units for many of the leading names in the industry, including specialist units for Insulation, Solar Control, Security and Noise Reduction.
Over the last few years, Safeguard have been growing and they had purchased a new toughening furnace and heat soak oven which has meant they can turn units and process work round quickly, without waiting for delivery from another supplier. As their DGU factory is in a semi residential area they could only run the furnace at certain hours of the day, so it was imperative to run it as efficiently as possible, in the limited time available. Much of their management reporting was done by re-typing information from their DOS system into spreadsheets and this was slow and labour intensive and the information was always a little bit out of date at best. Much of Safeguard's production is complex with laminated and toughened glass playing a big part in their product mix, so the timely cutting and pairing of these two dissimilar products was paramount. Some of these units required a deeper seal than usual or varying stepped edges, which caused problems with edge deletion on the shop-floor.
So the directors of Safeguard went out to the market to see what software was available, and after some research, site visits and discussions with industry colleagues, friends and competitors, they selected the Glass Office package from Clear Thinking Software to replace their old DOS system.
Now Safeguard are using a true windows program, networked over their two sites, designed from the ground up for the complexities of modern DGU manufacturing, Â which meant that it could cope with the wide variety of work that Safeguard make. Nick Welsh, the Production Director says, "With Glass Office an order can be anything from a splash-back, or a single horticultural pane for a greenhouse to several hundred large commercial units with specialist toughened and laminated combination with a deep seal and the software will automatically price all of this correctly and send everything accurately to production at the correct site."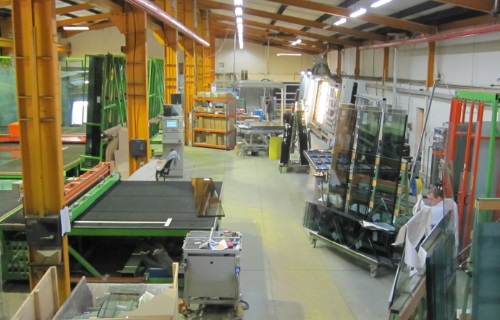 "The custom edge deletion module from Clear Thinking means that we can specify any spacer/seal depth and the system will ensure that the specified pieces are cut and edge deleted correctly on the Hegla cutting table. This is a major benefit for us, and it means that softcoat units for a commercial contract can be merged with other work to reduce glass wastage, but are still made to the correct specification without shop-floor intervention."
"Clear Thinking's toughened bed optimiser has also helped reduce wasted space on each bed load and increased throughput which has been crucial to us."
Phil Welsh, Managing Director continues, "Now we have better KPI reporting – order intake, daily GP, customer by margin, etc – are all easily available to the directors at the touch of a button. We have much tighter credit control now that Glass Office and our Sage 200 accounting software communicate in real time, so we can see the customer's outstanding balance added to any factory work in progress, which means that we can see our total exposure at any one time, even on goods that are still being manufactured, and are not yet invoiced. We're also managing our furnace time better now, which has saved us both time and money."
Phil ends by saying, "With Glass Office we can now predict what we're making at each of our sites for the next few days, and thus can give our customers a true indication of possible and practical manufacturing times and delivery dates. We have improved customer service with Clear Thinking's bar coding software, so anyone in the business, at either site, can tell a customer straight away by phone the production progress of all items at both factories from a single screen. This eliminates the need to call customers back, and means that everyone in the business can multitask. Being efficient has helped us weather the recession and we're very pleased we made the switch and upgraded our software with Clear Thinking. They have supported us well over the last few years and we are now well placed to benefit from the UK economic recovery."
Article first appeared in Glass News – December 2013