Rob Halsall, Managing Director, Halsall Glass, recognised early on, that it was process, rather than machinery, that limited the glass processors capacity to capitalise on incredible new demand post-lockdown.
"We picked up a lot of new customers but as we were growing, we kept finding bottlenecks and sticking points", he explains. "We just couldn't get that extra work through the factory floor and out the door because there was always something holding us back.
"We'd already done a lot of work in the factory and the machinery and we understood what we could get through – but it just wasn't happening."
Halsall Glass supplies a wide range of market sectors from Interior fit out, leisure, retail display, construction and other glass companies. It's product offer includes everything from balustrades through to staircases and furniture to display cases.
"I had to look at how we were going to get things through the factory and the biggest issue was getting the orders on", Rob continues.
Halsall Glass first built a relationship with Clear Thinking Software in 2014, introducing new management tools in the form of Glass Office, gradually building functionality inline with its growth and expansion into a new 20,000 sq ft manufacturing facility just outside Ormskirk in 2017.
"That's what's good about it [Glass Office]. You don't have to buy all the functionality at once. You can bolt it on as you grow", says Rob. "We were very small we had four employees and I was basically doing all the order entry, delivery notes, invoicing – everything was separate.
"It was a nightmare I used to work five days a week in the factory and then two days at the weekend putting ordering in and invoicing.
"We got a very simple little package first which was all the order entry. It did the labels for us. At that time we used to get other glass companies to do toughening for us and had previously just written things on with pen, so having our own labels made it so much easier to trace and track where jobs were.
"We could send invoices or purchase orders. It changed the business it allowed us to get work through the factory floor."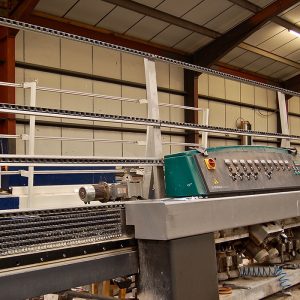 Developed specifically for the glass processing and IGU sector, Glass Office, was launched by Clear Thinking Software in 2001, designed to support management of the complete order process from quote through to scheduling, production, invoicing and warranty.
Its current incarnation is the product of more than 30 years continuous development and refinement offering a series of unique features including the ability to manage pricing, discounts and orders; schedule a mix of IGU manufacture with process work; track failed units to specific production cycles to understand the cause of those failures; print labels, delivery notes and schedule deliveries.
It does this using bar code and scanning technology to provide real-time visibility of exactly where product is in the production cycle, and in relation to staging gates critical to on-time customer delivery.
The timing of Halsall Glass' decision to bring in Clear Thinking Software's optimiser technology, GlasSave, was if nothing, opportune.
Installed in February ahead of lockdown and then refined remotely by Clear Thinking Software, it transformed Halsall Glass' profitability and ability, to capitalise on the post-lockdown explosion in demand, seen going into the early summer.
"It wouldn't have worked", continues Rob, "the volumes we've seen this year compared to last, we wouldn't have coped. The amount of offcuts we were losing, it was all building up. The optimisation was for me the only choice.
"Up until then the lads on the cutting table had been putting every single thing manually and letting the table optimise it – so straight away you're putting in 'double numbers'. You're going to have an error factor, they're trying to squeeze something on, rushing.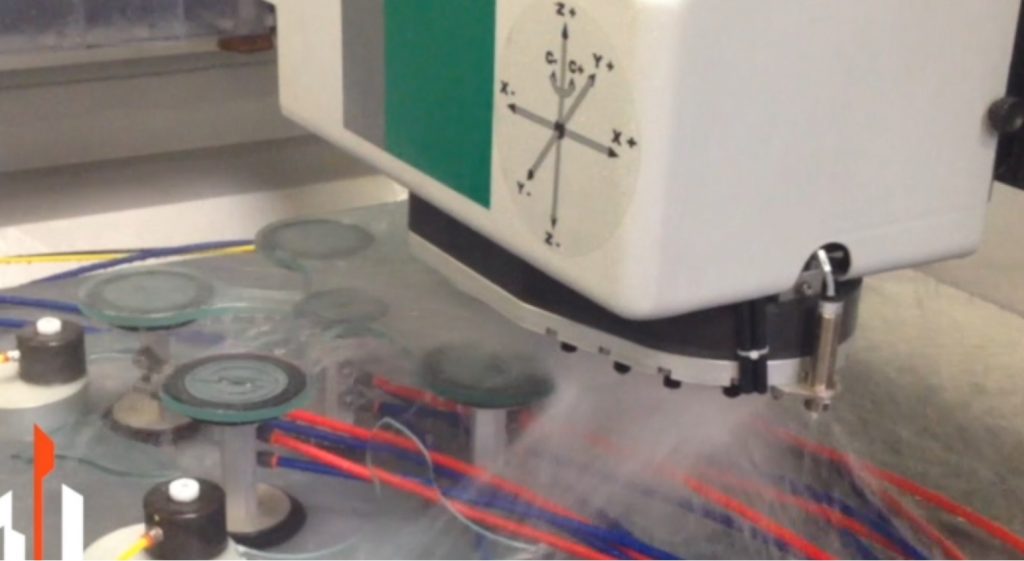 "We took that away from them. So now the cutters do not enter the glass sizes. It's all done centrally by a computer."
GlasSave is designed to work with a wide range of glass cutting tables, helping to maximise outputs from 3210 x 2250/2550mm sheets as well as full jumbo 6000 x 3210mm sheets, creating clear cutting plans based on daily production requirements.
In addition to this, it also takes into consideration the available space for sorting and storing cut glass, nesting shapes, for example balustrades, wherever possible, also storing and re-using off-cuts, where appropriate to do so.
This delivers significant efficiency savings compared to manual cutting of between 15 to 30%, directly putting back on your bottom line by reducing overheads.
"When you first look at it [the price], you think that's a lot for what it is", Rob says "because you think it's quite straight forward 'I've got one on my cutting table, it does it itself', but when you work out what it actually does, and how much you save a month, it's a no-brainer.
"Within two-months I'd paid for it – that's how good it was."
Halsall Glass, Unit 1 Bleak Hall Farm, Bleak Lane, Lathom, L40 4BP T: 01704 891743    https://www.halsallglass.com/
Call Clear Thinking Software to find out how you can benefit from our technology – 01273 570857