Clear Thinking (Software) Ltd is pleased to announce the purchase of the GlasSave and EZ-Opt branded glass optimisation software, along with all associated source code and intellectual property rights.
Managing Director – Malcolm Searle said of the acquisition, "As part of our strategy to build long term value into our business, we have acquired the ownership of one of our flagship products from Roger Grenyer, who has developed this software over many years."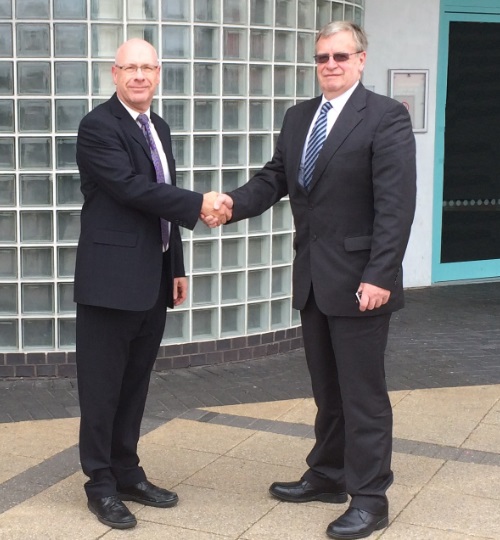 Malcolm Searle (Left) Roger Grenyer (Right) shaking on the deal
This is good news for our customers, as we will be now be increasing our in-house programming resource to accelerate our development of GlasSave and build on Roger's innovative and meticulous work. It also means it will enable us to integrate GlasSave more tightly into our other products.
This is also good news for Roger as he has been wanting to retire for a while now, but he has kindly agreed to oversee the initial programming and hand-over of the software for the next two years, so we will have a stable product and smooth transition into the new developments.
Along with Glass Office – order processing and production management system – from Clear Thinking – the GlasSave optimiser is the leader in it's field and is used by hundreds of companies all over the world such as Anglian, Synseal, Clayton Glass, K2 Conservatories for both rectangle and shape nesting.