Tariff of Prices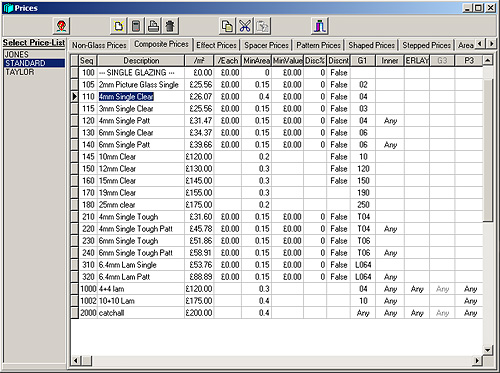 Click here to enlarge
The basic glass prices can be different for every customer. Every glass type can have a different minimum charge area or minimum price.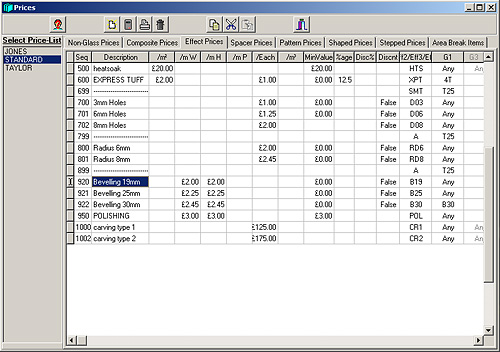 Click here to enlarge
The effects (or extra charges) can be priced based on the quantity, linear or area and they can also be automatically related to a particular glass type.
So, for example a 6mm hole can be £1 in 6mm glass, £1.25 in 8mm glass, £2 in 10mm glass (and the system could warn if a 6mm hole was put into an impractical piece of glass).
© 2012 Clear Thinking Software