How Clayton Glass streamlined their order processing
Clayton Glass, based in County Durham, make 10,000 high quality sealed units per week and distribute these all over the country from their 60,000 sq.ft of manufacturing space. One area where they have carved a significant niche is in glass conservatory roofs, providing innovative products, at realistic prices.

Clear Thinking Software have been helping them do this efficiently for 6 years now, and Clayton Glass and Clear Thinking have recently started a joint project to import as many of their orders as possible automatically.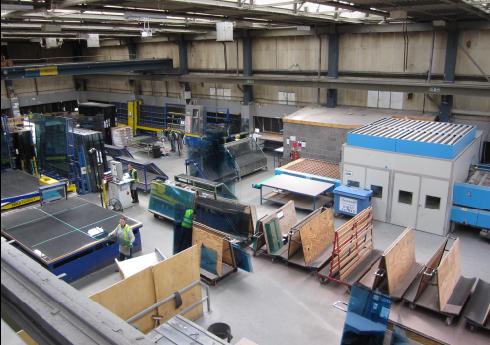 Clayton Glass' factory and furnace

Ryan Green, Managing Director of Clayton Glass says, "Whilst we had very efficient production software from Clear Thinking, we felt the time was right to focus on streamlining the ordering process for our customers, so that orders get entered onto our system quicker and with less errors, which translates into us being able to deliver our products on time and in full, at a reasonable price. This also means that we can increase the volume of roofing products that we make without recruiting more staff to retype orders that have been printed out of another computer and faxed to us in the old fashioned way."

"Now, an order for a complex shaped roof can be emailed in by the customer from any of the major roofing programs on the market, First Degree, RPS Roofwright, PST, Concad or DXF CAD format and we can then send our customer an order acknowledgement with a confirmed price and delivery date. The jobs can then be scheduled and the Clear Thinking production software will then use it's sophisticated nesting algorithms to reduce wastage and thus save energy at several stages of the production life cycle of the finished product. By using less glass, we buy less stock sheets, which means that our suppliers make less trips to deliver the stock sheets, therefore saving fuel, and we incur less energy surcharge on these deliveries. By wasting less off-cuts, there is less waste cullet glass to transport by lorry back to the recycling centre. One could say that the efficiencies of the optimisation software are helping us to be ecologically responsible."

"The ingenious continuous batching methods within the glass optimising software have minimised off-cut handling, which in turn speeds up cutting throughput in the factory, and also as a by-product of the material saving, diminishes health and safety risks as there is usually only one off-cut of each product per day, so there are less large pieces of glass off-cuts to be lifted off the cutting table and stored for later re-use. In a busy and efficient factory this is crucial, as we don't want to stop several people working to help handle a large off-cut of glass, or even just to move out of the way."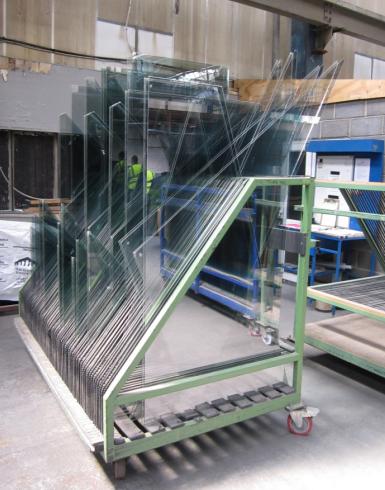 Glass conservatory roofs

"We intend emailing all our documentation, (invoices, acknowledgements, etc) to our customers where they can accept these formats. Again this saves us money on postage, but more importantly, it provides our customers with a speedy and efficient service and keeps them informed of the progress of our manufacturing and delivery. The benefit to our customers is that they can start the installation of the conservatory base, sides and roof frame safe in the knowledge that we will honour our promises and deliver the right product on time, in full, on the day we said we would. In these harsher economic times, this reliability helps our customers schedule and gets them a little bit closer to just in time installations. We are very aware of the impact of even one late piece of glass has on both the cash flow and the reputation of our customers and this is why we go the extra mile to streamline our business to be both efficient, competitive and reliable."

Ryan finishes by saying, "The summation of all of this is that everyone wins, Clayton Glass is more efficient, which in turn means high specification, competitively priced products delivered promptly to our customers, and a safer and more fulfilling environment for both our order entry team and factory operatives."

Article first appeared in Glass Times - August 2012

© 2012 Clear Thinking Software